Be it the senior project manager, the young project leader or the organization specialist in a PMO context – our team is at your disposal for your projects.
Operational means to us:
we work on the concrete realization of projects
we are an integrative part of your team
in a minimum of time you don't notice we are external
Feature: assume responsibility
For many years there has been the trend for a project economy. The project economy is characterized by new forms of creation of value and target-oriented cooperation for a time getting over the boundaries of one company.
Is your organization optimally positioned for this development?
Are your employees ready for these challenges?
We are able to help you with our experience of many companies of different sizes in various lines of business.
Feature: enable performance
With this service we address providers of innovations in the first place. You have got the engineer achievements but … is missing
Feature: accomplish innovations
Every change in an enterprise has to be supported until it is really lived as a fact.
Sometimes this may involve overcoming resistance, make the right people get enthusiastic about it, pave the ways…
Change management is an overall topic which can always amend our other services…
Feature: make changes successful
Operational Project Management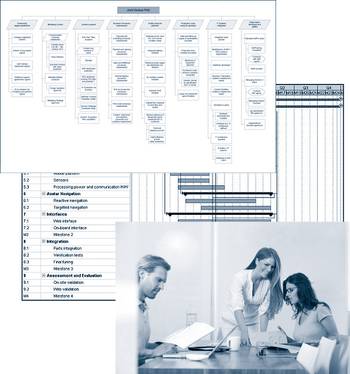 In our book this term means to lead or support your projects in a responsible way as project managers. In doing so we integrate into your company and do not behave like external consultants but as part of the team.
This service is always bound to the vero projects quality assurance:
our whole staff, whether internal or freelance, live up to the values of vero projects
we supervise our customer projects by audits and measures derived from them
we compile lessons learned for your and our benefit
Project Lead
Seasoned project managers who are used to bringing medium to large teams over
the finish line are a substantial success factor for your projects. Read more about it…
Project Management Office (PMO)
The usage of the term "PMO" increases for some years now in an inflationary manner. Sometimes one can't help feeling that there's lack of a clear definition, of clean distinction of the actual objectives, benefits, tasks etc., whereas a proper fitting PMO may offer huge chances. More about this…
Organizational Development for Project-Driven Business
What does Project-driven Business or even Project Economy mean?
Increasingly the creation of value does not happen any more merely in the classic company organization structure. The pressure towards flexibilization and specialization requires new forms of cooperation. Projects as temporary organization for the accomplishment of enterprise objectives overcome company boundaries in many cases.
Competitive companies are in want of resources and knowledge in order to be able to work in this way successfully.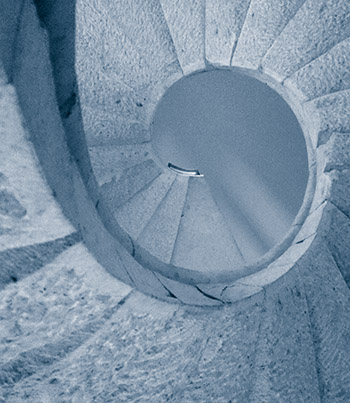 Project Development within Innovation Cooperation
The new emerges from the combination of the already known. In a project economy the innovation happens more and more in cooperation of specialists, especially between companies. Hence the cross-link competence becomes increasingly important in order to coordinate the different partners purposefully. At this point we contribute with our competence in project management and share our experience in cooperation and joint venture management.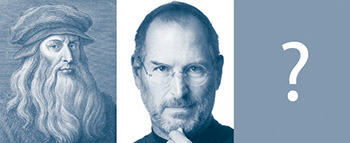 Our offer starts with bringing together innovative IT with the customer companies and their demand. The next step is developing a project draft. On approval of all stakeholders the realization can start – for there is nothing good unless one does it.
The offer therefore addresses two sides.
The Technology Push offer is aimed at companies that are responsive to innovations in the technological or service area and want to ensure competitive advantages by IT innovations.
The Demand Pull offer aims at technology-oriented persons and companies (also start-ups) who want to realize their innovative IT developments with customer companies.
Change Management
This service must be understood as a cross-sectional function in addition to our other services.
Every larger project and each innovation imply changes in processes or organization for your staff, customers or suppliers as well as for the management. These changes need to be accepted and accomplished. This will succeed if a positive "wind in the right direction" is created, regarding communication – to begin with – as well as assisting support.
Many a time neutral accompaniment from outside the company is sensible, e.g. to avoid organizational blindness or conflicts due to biased views.
We as vero projects are very well aware that the actual impact of a project will not be reached until the successful cut-over into daily operations, in order to let the proposed creation of value come true.
What can we do for you?
Integration of Stakeholders
Already before the very beginning of the project a stakeholder analysis provides a basis to know the different interests, to evaluate their impact and to consider these interests as far as it is possible without compromising the overall enterprise interests.
Effective Communication
Exactly the same importance as in a project. Who needs to know what and when? Within a change, when questions of acceptance as well as possible conflicts are involved, there will be additional aspects of communication. More on this …
Moderation of Requirements – Assertion of the Essence
Not everything can be done what might be requested by different divisions. Where do the priorities lie? Which parts of the enterprise are essential for the success of project accomplishment? As a motor of change we have to have a broad understanding for different needs but also to demand understanding from those who fail to get their wishes fulfilled – at the end of the day we have to come to a basis of cooperation accepted by all.
Identification and Employment of Key Users as Multipliers
Properly selected key users are trusted persons for their colleagues and they advance progress. They become allies of the project at an early stage, are the first to learn of innovations und cannot only help with communication and motivation but also – depending on the context – in knowledge transfer or training functions. The domain knowledge they have acquired during their long-standing careers is valuable and cannot be substituted.
Immediate Measures and Ongoing Success Monitoring
Which immediate measures may be best to prepare the ground for the change process depends on the company's background and circumstances as well as on the expected acceptance of the change. Samples for measures are:

make the status quo transparent
build a sworn-in core team
send project ambassadors into meetings of line unitsOngoing success monitoring requires means to deliver impartial data instead of enabling a personal search for culprits. The visibility of these measures yet helps to spell out determination and to create a certain pressure of expectation.

Care for Works Council and Data Protection Official
Comply to legal requirements rather than getting unexpected stop signals. Read more…