Our team consists of both permanent employees and a group of professional freelancers whom we have been cooperating with on a longtime and reliable basis. Together with these partners we sum up more than 300 years of experience in managing complex IT- and organizational projects.
Certified according to international standards we combine experience in different industries and lines of business with technological understanding. Our soft skills are visible in leadership experience, flexibility and a sensitive feeling for tact.
Our essential characteristics are
long standing experience
comprehensive competence
corporate action
---
Thomas Kopsch
Owner and Managing Director
M. A. (Sociology, Psychology, Computer Science); PMP®
Visiting Lecturer for Project Management at Hamburg University, ITMC
Experience:
Management of projects with several m€ budget, e.g. reorganizations, ERP implementations, crisis management
Lines of Business:
IT, commerce, machine engineering, universities
---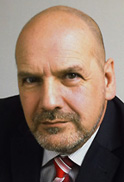 Peter Koest
Program Manager
PRINCE2™ Practitioner, ITIL®-Foundation Cert.
Experience:
Management of major projects, e.g. international roll-outs, ERP implementations, implementation of projectportfolio management, print on demand, document
management / archiving, IT Service Management
Lines of Business:
IT, telco, commerce, automotive, book market
---
Susanne Bartel
Project / Program Manager
Dipl.-Ing. (B.A.), PMP®
Experience:
Management of IT projects, implementation and lead of global program and portfolio management, global ERP migration, head of international virtual teams, change management, scrum master
Lines of Business:
IT, public sector, logistics, financial services, telco
---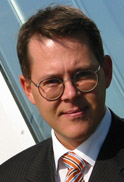 Dirk Bentlin
Project Office
Dipl.-Betriebswirt
Experience:
Project planning, -controlling, process moderation and project management training, e.g. in IT and organizational projects, ERP implementations
Lines of Business:
Commerce and logistics, health system, public administration, machine-building
---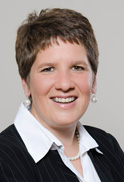 Katja Roth
Senior Project Manager / Business Coach
Graduate Computer Scientist, GPM / IPMA Level D, Business Coach (dvct)
Experience:
Managing IT projects up to 50 team members (international as well), change management, coaching of executives and project teams, agile coaching, multi project management, crisis management
Lines of Business:
Aviation industry, telecommunications, financial services, construction service provider, IT service provider, e-Commerce
---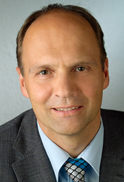 Markus Hoelzlein
Program Manager
Graduate Computer Scientist, PRINCE2™-Practitioner
Visiting Lecturer for Project Management at the Dual University Baden-Wuerttemberg
Experience:
Management of projects and programs up to 85 members of staff (international as well); business development e-commerce, mobile commerce, e-business, commerce and publishing houses; restructuring, build-up and lead of business sections
Lines of Business:
Commerce, publishing, IT, telecommunications, metal industry (machine building, automation, traffic), tourism, textile / fashion industry, universities