Company History
In 2007 vero projects GmbH developed from Kopsch Projektmanagement which had acted successfully in the market since 2003.
Positioning
Enterprises are under pressure for change. Is the adaption fast and sustainable enough? Or does the realization reach a deadlock?
We take responsibility for surmounting deadlocks.
We help bridging the gap between strategy and realization.
vero projects assists middle-sized enterprises and public sector clients in realizing their corporate strategy and takes the leading responsibility for IT and organization projects.
Main Lines of Business
Commerce and Trade
Logistics
Traffic / Public Transport
ICT
We apply international best practices (e. g. PMI® and PRINCE2™) and offer standards and guidelines for a safe and successful project management.
Vision & Philosophy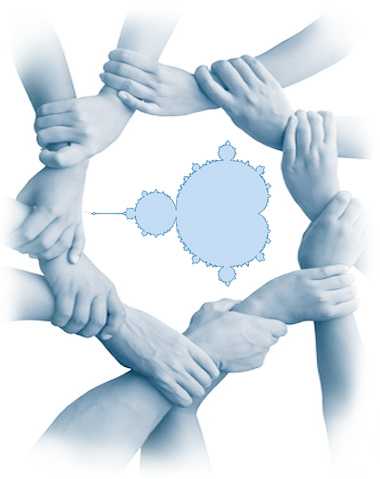 Vision
Enterprises will accomplish innovation and change as the most important strategic task in order to remain competitive.
Cooperation even overcoming company borders becomes the normal case. Integrative control
of interfaces will be the key competence.
We do not only use our competence in cooperative project management in order to ensure the
realization of change but we are also the innovative motor of this collaboration.
Philosphy
We don't draw colorful pictures but we assume responsibility
We integrate into your organization and are no alien elements
We activate your staff, support them and instruct them where necessary
We roll up our sleeves and work along – sometimes we are "inconvenient"
We conduct candid discussions and know how to listen. We admit our faults.
We don't adorn ourselves with borrowed plumes
Any kind of grand entrance is not our style
Values
Our values are represented by our name. The name vero does not only stand for veracity,
but it is also an acronym for:
value – excellence – realization – outcome
Our Team
Our team consists of both permanent employees and a group of professional freelancers whom we have been cooperating with on a longtime and reliable basis. Together with these partners we sum up more than 300 years of experience in managing complex IT- and organizational projects.
Certified according to international standards we combine experience in different industries and lines of business with technological understanding. Our soft skills are visible in leadership experience, flexibility and a sensitive feeling for tact.
Our essential characteristics are
long standing experience
comprehensive competence
corporate action
---
Thomas Kopsch
Owner and Managing Director
M. A. (Sociology, Psychology, Computer Science); PMP®
Visiting Lecturer for Project Management at Hamburg University, ITMC
Experience:
Management of projects with several m€ budget, e.g. reorganizations, ERP implementations, crisis management
Lines of Business:
IT, commerce, machine engineering, universities
---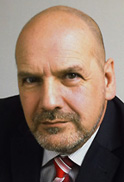 Peter Koest
Program Manager
PRINCE2™ Practitioner, ITIL®-Foundation Cert.
Experience:
Management of major projects, e.g. international roll-outs, ERP implementations, implementation of projectportfolio management, print on demand, document
management / archiving, IT Service Management
Lines of Business:
IT, telco, commerce, automotive, book market
---
Susanne Bartel
Project / Program Manager
Dipl.-Ing. (B.A.), PMP®
Experience:
Management of IT projects, implementation and lead of global program and portfolio management, global ERP migration, head of international virtual teams, change management, scrum master
Lines of Business:
IT, public sector, logistics, financial services, telco
---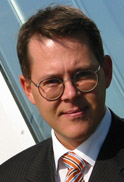 Dirk Bentlin
Project Office
Dipl.-Betriebswirt
Experience:
Project planning, -controlling, process moderation and project management training, e.g. in IT and organizational projects, ERP implementations
Lines of Business:
Commerce and logistics, health system, public administration, machine-building
---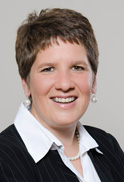 Katja Roth
Senior Project Manager / Business Coach
Graduate Computer Scientist, GPM / IPMA Level D, Business Coach (dvct)
Experience:
Managing IT projects up to 50 team members (international as well), change management, coaching of executives and project teams, agile coaching, multi project management, crisis management
Lines of Business:
Aviation industry, telecommunications, financial services, construction service provider, IT service provider, e-Commerce
---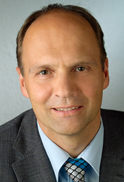 Markus Hoelzlein
Program Manager
Graduate Computer Scientist, PRINCE2™-Practitioner
Visiting Lecturer for Project Management at the Dual University Baden-Wuerttemberg
Experience:
Management of projects and programs up to 85 members of staff (international as well); business development e-commerce, mobile commerce, e-business, commerce and publishing houses; restructuring, build-up and lead of business sections
Lines of Business:
Commerce, publishing, IT, telecommunications, metal industry (machine building, automation, traffic), tourism, textile / fashion industry, universities
Social Commitment
PMI Local Group Hamburg

The Project Management Institute (PMI®) is the world's largest organization for professional project management.
As early as 1988 PMI Frankfurt Chapter (PMIFC) was founded as the first organization in Europe.
Based on the initiative of Thomas Kopsch 2002 the Local Group Hamburg within PMIFC came into life. This very active group with ca. 400 members offers i.a. regular group meetings with professional lectures by highly qualified speakers of all lines of business and the public sector.
Thomas Kopsch is leader of the Local Group HH to the present day.
Trivia: Since the founding of the Local Group took place on Friday, September 13th 2002 the opening was scheduled for 13:13 h. This became a tradition and is kept until today.
In September 2012 the anniversary event was held under the motto "Ten Years PMI® in Hamburg – Project Management as Outline of a Profession".
_________________________________________________________________________________________________________
Master Degree Course ITMC – supported by vero projects
IT Management and Consulting, short ITMC, is the name of a degree course of the Hamburg University, Informatics Faculty.
Quote from the university's web site:
"The new Masters Course IT-Management and -Consulting was formed by the Department of Informatics at the University of Hamburg in October 2010. The Course is run in cooperation with Hamburg's Chamber of Commerce and with the support of renowned IT companies. The Masters Course IT-Management and Consulting (ITMC) is an application-oriented postgraduate Masters Course. 23 IT enterprises – the board of trustees – support and promote the Masters Course giving it a high practical relevance. This program is a novelty and a flagship of the Department of Informatics: University research paired with a strong focus on application."
vero projects is one of these supporting companies from the very beginning and supports ITMC both financially and practically, e.g. by
internships for students at vero projects
lectureship on project management held by Thomas Kopsch
speeches and presentations, e.g. as part of the annual ITMC Conference
collaboration in the board of trustees
References